Share this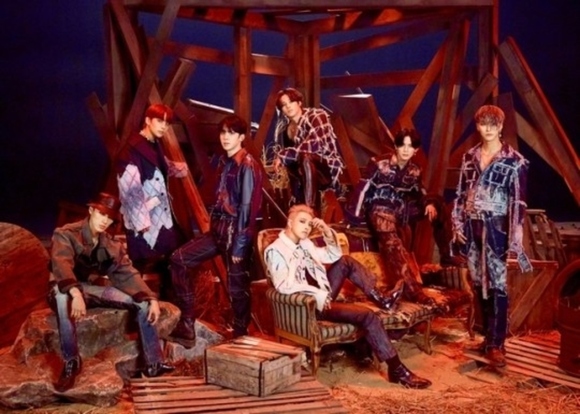 Photo by. KQ Entertainment
ATEEZ is riding a wave of hotness by sweeping the music ranking in Korea and abroad.
ATEEZ made a comeback on March 1 with their 6th mini album "ZERO : FEVER Part.2" and achieved remarkable results.
Even before the album's official release, ATEEZ's pre-order exceeded 350,000 copies, and as soon as it was released at 6 p.m. on March 1, it became the top real-time search word on Korea's major music distribution sites, as well as MelOn, Bugs! and genie.
Not only that, but ATEEZ's new album also reached No. 1 on the iTunes Top Albums chart in 36 countries including the United States, the United Kingdom, the Netherlands, and Indonesia. It was also an impressive No. 1 on the Worldwide iTunes Album Chart.
The title track, "I'm The One," reached No. 1 on the Worldwide iTunes Top Songs along with No. 1 on the iTunes Top Songs in 20 countries, including Brazil, Peru, Russia, and the Philippines.
The music video for "I'm The One," which was released at the same time as the release of the soundtrack, also reached No. 1 on YouTube Music Video Trending Worldwide and Video Trending Worldwide, respectively, proving the high level of interest.
ATEEZ will hold an online fan showcase on NAVER's live video streaming app "V LIVE" at 8 p.m. on the 2nd, and will show the stage of the title track "I'm The One" for the first time.